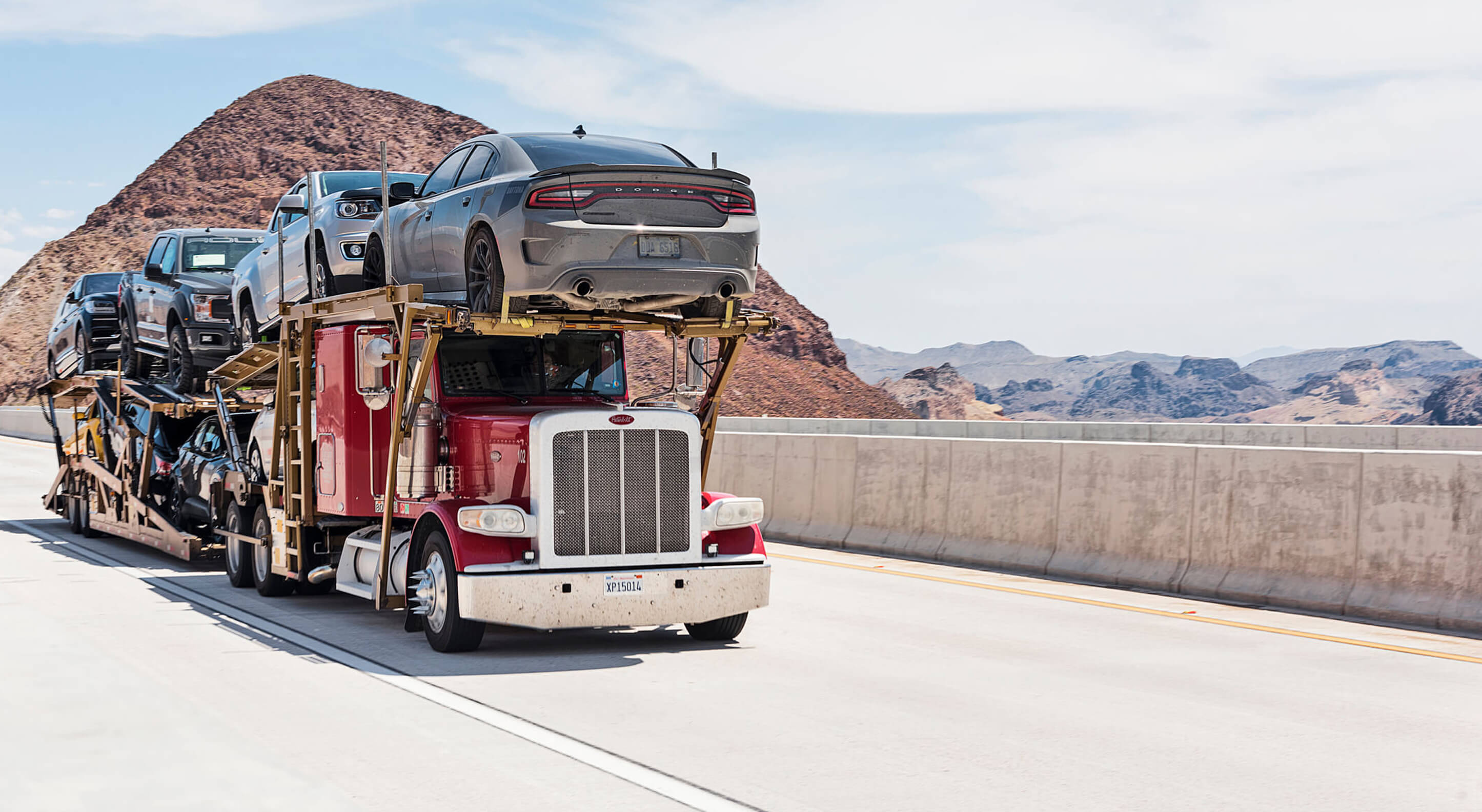 Car hauling business deals with automobile car transportation from one place to another, using heavy-duty commercial vehicles. The operators engaged in this business are responsible for loading vehicles in specially-designed trailer trucks and delivering to designated locations while handling the operations with utmost care and safety. They must also ensure the trailer meets all restrictions and standards regarding weight, handling, and safety while transporting. A car overhauling business acts as a bridge between the shipper who sends the loads and the customers receiving them. It also provides service to individuals who want to relocate their cars to a new location.
Steps to Start A Car Hauling Business
The car hauling business is quite profitable with a high-profit margin and helps you to build your reputation in the transportation sector by providing efficient customer service. Car hauling requires excellent safety assurance, high maintenance costs, effective coordination, and regulatory compliances. There are a few steps that you need to follow to successfully start a car hauling business by avoiding obstacles and ensuring smooth progress. These steps are as follows:
Obtain Commercial Driving License
A Commercial Driving License (CDL) gives legal authority to drive a commercial vehicle. The truck operator needs to be expert and vigilant about traffic rules as they operate on the highways and undergo specific training and tests to get a CDL. The objective is to maintain a standard of skill and knowledge acquired by drivers to ensure safety. Learn more about CDL and inspection checklist for CDL from here.
A market analysis will give a clear picture of the competitive business environment and profile of target customers. This analysis guides you about the current and future trends, the pricing structure, and the strategies you need to adapt to suit your services with the customers' requirements.
Structuring a thorough and organized business plan with clear-cut goals and strategies is necessary before starting a business. You need to decide what type of load hauling you will execute, how to connect your customers, and the resource requirements. It would guide you about the responsibilities and cost involvement. The business plan intends to highlight all critical business components, including how you manage your resources to generate more revenue.
An overview of cost helps you prepare a budget that involves the initial cost of establishment, ongoing expenses, and long-term development costs. You need to set up a budget considering your source of capital to deal with ongoing operating costs and unexpected expenses. You can allocate and utilize your resources to get maximum efficiency, maintain the fund inflow, and manage the expenditures to match the budget.
In this business, the value of transported items is very high, so the insurance amount will also be more to get the proper asset coverage. You have to decide on the types of insurance coverage and premium amount depending on the loads you plan to haul.
Learning Safe Operational Procedures
A vital and most important requirement is to learn the skill and technical steps to handle loading and unloading operations of vehicles in and out of the trailer. You should follow a few critical steps to ensure safety in loading/unloading and transport operations without causing any damage. You must have a team of trained and experienced staff to perform these activities.
As a car hauling business operator, you must complete the legal formalities and pay taxes to secure the necessary licenses and permits. The various regulatory compliances for the commercial vehicle operations are as follows:
Unified Carrier Registration (UCR) Fees
International Registration Plan (IRP) taxes
Heavy vehicle use (HVU) tax
Department of Transportation (DOT) fees
Motor Carrier (MC) number assigned by FMCSA
You must pay the taxes on time to avoid penalties and even cease operations. The commercial vehicles must have a DOT number as the vehicle identification and an MC number that indicates your trucking authority for certain types of loads. The items you will transport and the regions where you need to operate would help you decide which numbers you need to obtain for your business. You need to register in the proper category to avoid any violations or discrepancies that might affect your authority in the car hauling business.
Equipment Purchase And Insurance
After getting the necessary permits and authority, you will get 30 days to buy suitable vehicles for your business. You have to insure your cars before you start operation. These steps are mandatory to continue your business operations; otherwise, your business will not get approval from DOT.
Set Up Contact Information
Initially, you may work in coordination with brokers and shippers. Still, you should target developing your business website and create an email id so that customers can contact you and access all required information through the website. It would help expand your customer base, increase your revenue, and establish your business with more reliability and reputation.
Load board provides a platform for truckers to connect directly with shippers and brokers and place offers for their loads. The truckers working through load boards have a greater chance of getting customer orders by building a reputation and authenticity. Load boards are trusted by shippers and help you reach some of the biggest clients with your efficient service. It is suitable for all fleet sizes with customized features and provides transparent data to select the best loads for your vehicles.
Conclusion
A structured business plan with detailed operational and marketing strategies and financial projections will form a strong base for starting your car hauling business. You need to assess your funding, equipment, and workforce resources and act accordingly to achieve the desired goals of rendering efficient customer service.
A car hauling business involving commercial vehicle operation requires compliance with some regulations mandatory for continuing the business. The application of technical tools has made many processes fast and convenient, which would help build your network and reach your target customers.