A clutch kit is used to repair the clutch in a manual vehicle. A clutch is an integral part of a manual car. As it can wear down fairly quickly based on your usage, you will need clutch kits to repair it.
It can be difficult to choose the right clutch kit from the plethora of options. Here is a guide to help you pick out the perfect clutch kit based on your usage:
Clutch Kits For Different Types Of Usage:
1.  For Personal Use
If you are using cars for daily use, the car will not wear out that quickly as the car does not go through that much load. The cost of maintenance is fairly low. You will also not need any performance upgrades. You would not want to spend too much on clutch kits as well, so basic ones should do the job for you.
An aftermarket clutch kit should be suitable for you. These are generally cheap and provide the best value for money. Make sure all the parts are OE certified. OE certified clutch parts are tested to 1 million cycles which is around 100,000 miles. The certification is necessary if you're planning to keep the car for some time.
If you're planning to sell the car in a short while, you can consider some cheaper options. However, you will have to be careful with them as low-quality parts can end up costing you a fortune if damaged.
2.  For Commercial Use
Pickup trucks usually fall under this category. They are used for transporting heavy loads. They generally work under conditions harsher than they are supposed to. Some trucks are also modified to increase their horsepower and torque ratings. While buying a clutch kit, these things are to be kept in mind. You should discuss these specifications with the dealer to figure out the fit for your truck.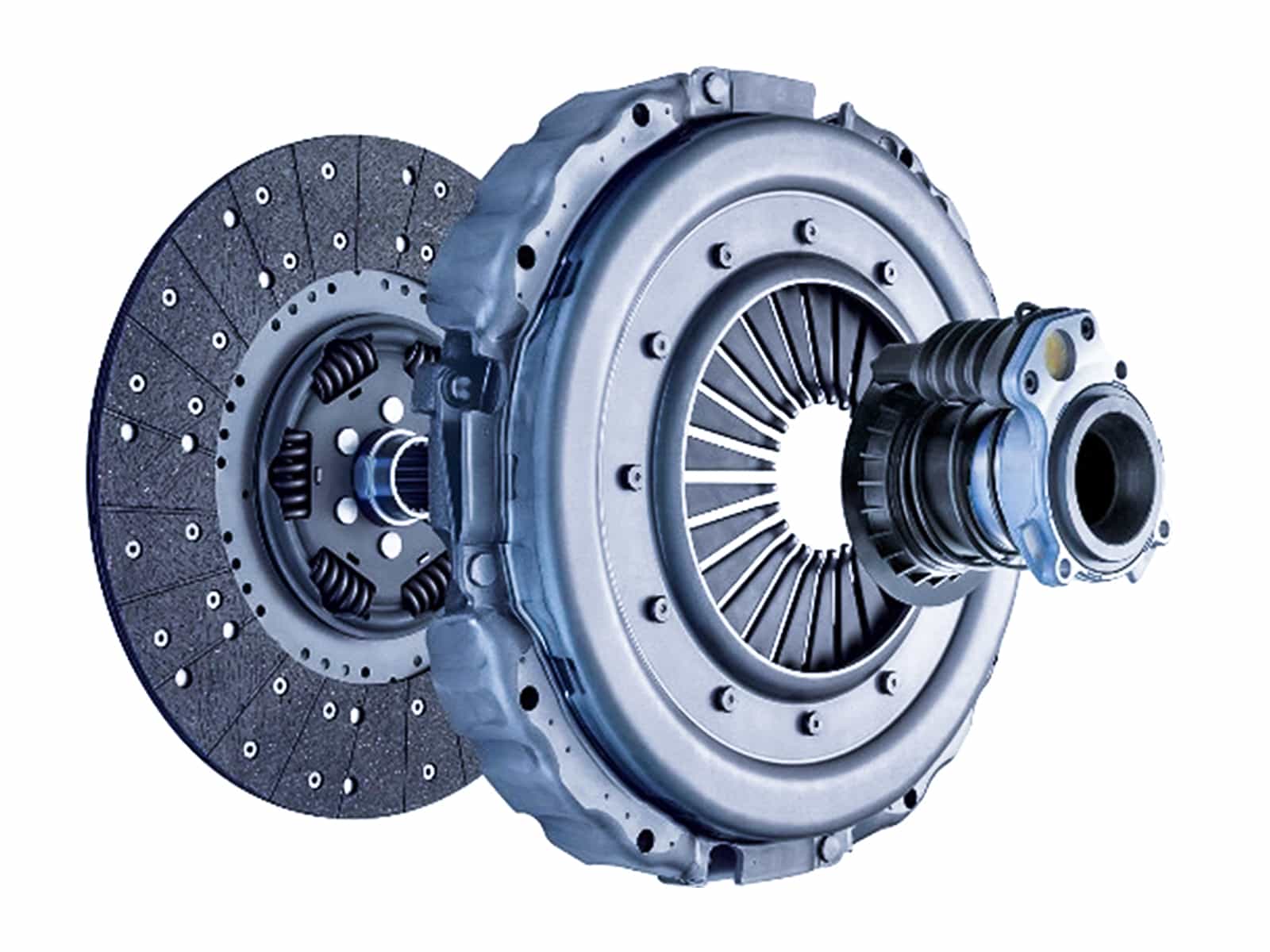 A stage 2 or stage 3 clutch kit with kevlar or carbonic buttons should be fine for somewhat modified vehicles. These buttons are there to support these kinds of vehicles. If you're looking for clutch kits for heavily modified vehicles, then at least stage 4 or 5 is a must. Keep in mind clutches need to align with the modified torque levels. Also, these kits can not be used for vehicles that are not modified.
3.  For Street Use
Cars that are used for street performance are heavily modified. These cars usually have nitrous installed with modified chips and engines. Modified exhaust systems and every other change can tweak what kind of clutch kits you will need. It is crucial that you know information about parts that will cause changes in horsepower and torque.
For a car with relatively moderate modifications like a chip or exhaust, a stage 2 clutch kit would suffice. This could come with a better clamp load pressure plate with improved friction. For highly modified cars, stage 3 to stage 5 kits will be compatible. You will have to research for parts specific to your modifications. Ask the dealers for recommendations, as clutch kits can vary a lot based on modifications.