Cars are available in two variants – those with an automatic gearbox and ones with a manual gearbox. In India, manual cars have been more popular for many decades due to their affordability. However, in recent years, with the advancement in technology and the entry of foreign players in the Indian markets, automatic cars have become cost-efficient and started gaining popularity.
Today, most car manufacturers are offering manual and automatic variants on their cars. As per the Motor Vehicles Act, it is mandatory for every car owner to have car insurance. The premium on the four-wheeler insurance is calculated based on a range of factors, including the make, model, and efficiency of the car.
One question that most car owners have is the difference in the premium amount of manual vs automatic cars. This article will explore the impact of manual and automatic transmissions on car insurance premiums.
Before we begin, it is important to remember that a car insurance policy is available in two primary variants:
Third-party liability policy that covers damages to third-party property and persons.
A comprehensive policy that offers coverage for damages to you and your car along with a third-party liability cover. You can also include a or bumper to bumper car insurance to get the sum insured without any deductions on the basis of depreciation.
Moreover, you can now buy car insurance online and use the car insurance premium calculator to calculate the premium you need to pay.
What are Manual and Automatic Gearboxes?
Here is a quick look at the difference between manual and automatic cars:
When you drive a car with a manual gearbox, then you will have to manually shift the gears of the car to drive it forward or reverse. This means that you would need additional coordination and good driving skills.
To drive a manual car, you need to engage the clutch pedal and the gearbox manually. The clutch pedal de-couples the gearbox from the engine allowing you to change gears to accelerate or decelerate the car. People who love driving find manual cars more engaging than automatic cars.
In an automatic car, you are not required to shift the gears manually. Instead, there is an electronic unit in the car that operates the gearbox automatically based on how you accelerate the vehicle. This makes driving a car hassle-free and fun.
In an automatic car, the number of mechanical parts is less. For example, the clutch plate and gear lever are not present. Instead, the car uses fluid pressure to automatically change gears once you select the 'Drive' mode on the car. Many new drivers prefer automatic cars since it requires less coordination and driving skills.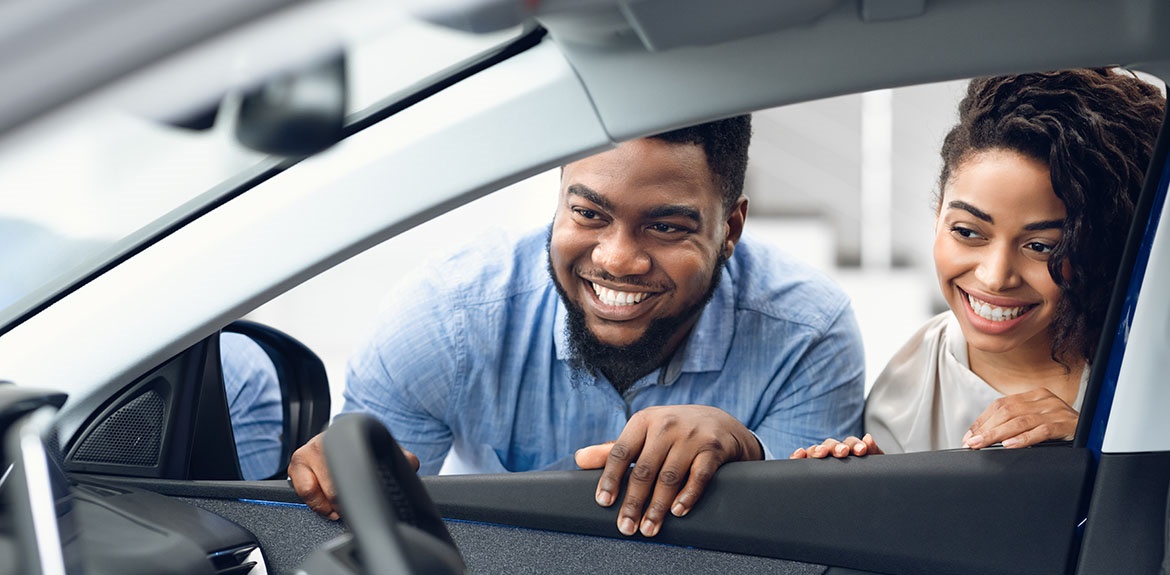 Does Manual Or Automatic Transmission Impact Car Insurance Premium?
As you can see above, many factors impact car insurance premiums. However, if we look at the automatic and manual variants of the same car (make, model and year of manufacture being the same), then the premium for the car insurance policy for the automatic car will be higher than the manual car. So while the difference is marginal, premiums for automatic cars are higher.
Automatic cars cost more than manual cars. Also, repairing an automatic car usually costs more than a manual car. Further, replacement parts are costlier for automatic cars as compared to manual cars.
Hence, the premiums of automatic car insurance policies are higher. However, these cars can make driving very easy and offer a great driving experience. So, suppose you are considering buying an automatic car for its benefits. In that case, the four-wheeler insurance premium you would pay on the car insurance policy will only be slightly higher than a manual car.
Factors That Influence Car Insurance Premium
Here are the major factors that influence the calculation of the premium of your car insurance policy:
Make, model, and the variant of the car. For example, if you are buying a sedan, then its insurance cost might be higher than that of a hatchback. Also, the manufacturer, type of car, engine capacity, etc., play a role in determining the premium amount.
The premium for an old car is lower than that of a new
Third-party liability insurance is cheaper than comprehensive car insurance.
Your location is important in determining the car insurance premium. For example, the premium for a four-wheeler insurance policy in Mumbai will be higher than the premium for the same car in Indore.
Every insurer offers voluntary deductibles that can bring down the premium of the car. While this can impact the claim amount, many car owners prefer reducing the premium even at that cost.
Summing Up
Remember, automatic cars are slightly costlier than manual cars. Also, the repair and replacement costs of automatic cars are higher than manual cars. Hence, when you insure an automatic car, the insurer needs to factor in these aspects resulting in an increase in the car insurance premium amount. Hence, you pay a slightly higher premium while you buy car insurance for an automatic car.